Logo & Brochure | Fall 2021
The objective of this project was to create a complete brand identity for a conceptual clothing rental store, LUX Fashion Rentals. I envisioned LUX Fashion Rentals as a 1920's, Art Deco-inspired clothing rental store. LUX Fashion Rentals focuses on providing a variety of luxury looks on a budget. This concept of luxury is utilized throughout LUX Fashion Rentals' branding to emphasize how customers will feel when they rent their products. LUX's colors are black and white to emphasize a classic feel. The fonts used are Britannic Bold and Tw Cen MT Regular. They are used because of their different variations of thick and thin line work with sharp angles, which is seen in the logo design, to invoke the art deco feel. Images were considered for different feels based on quality and luxury.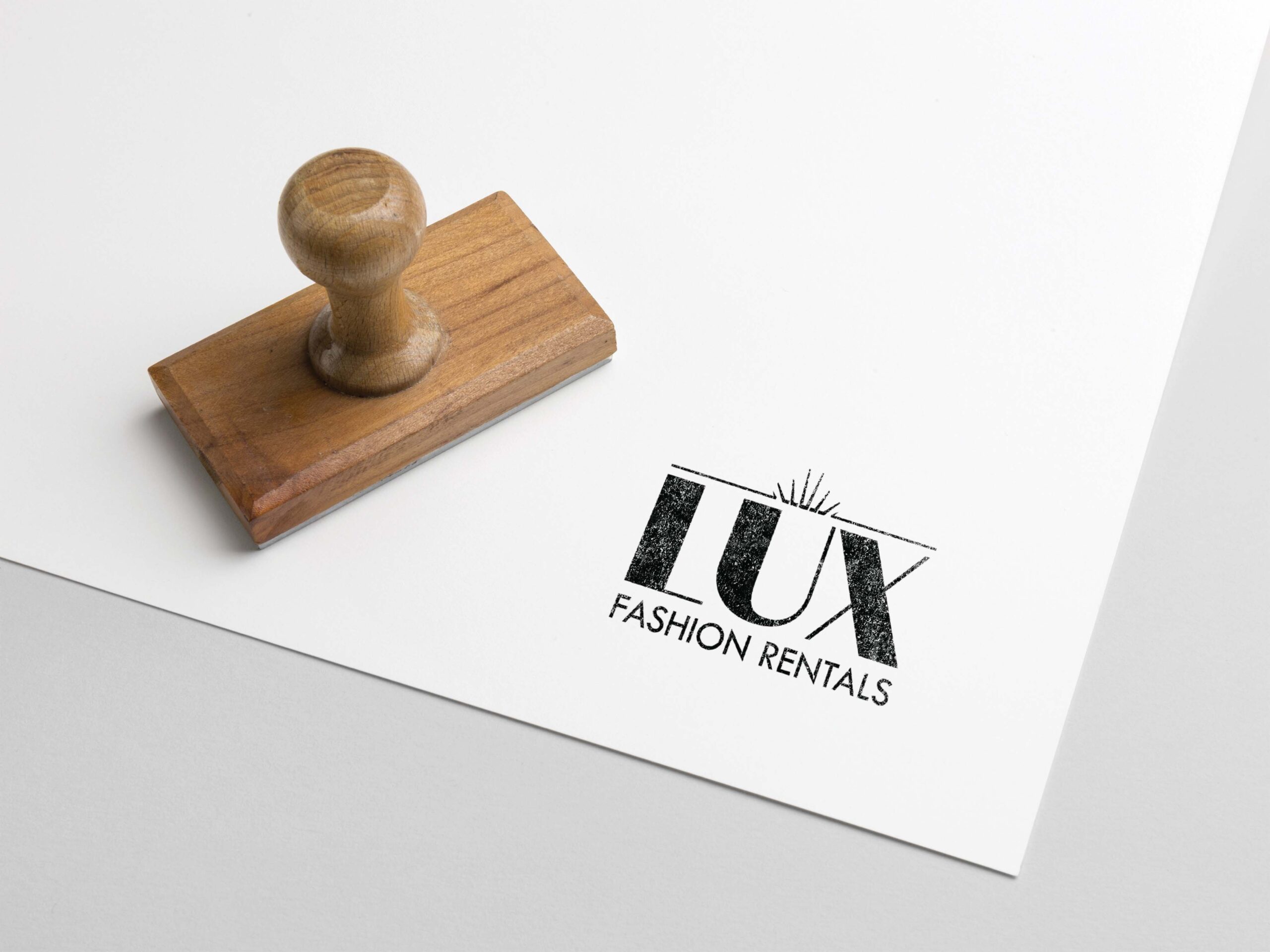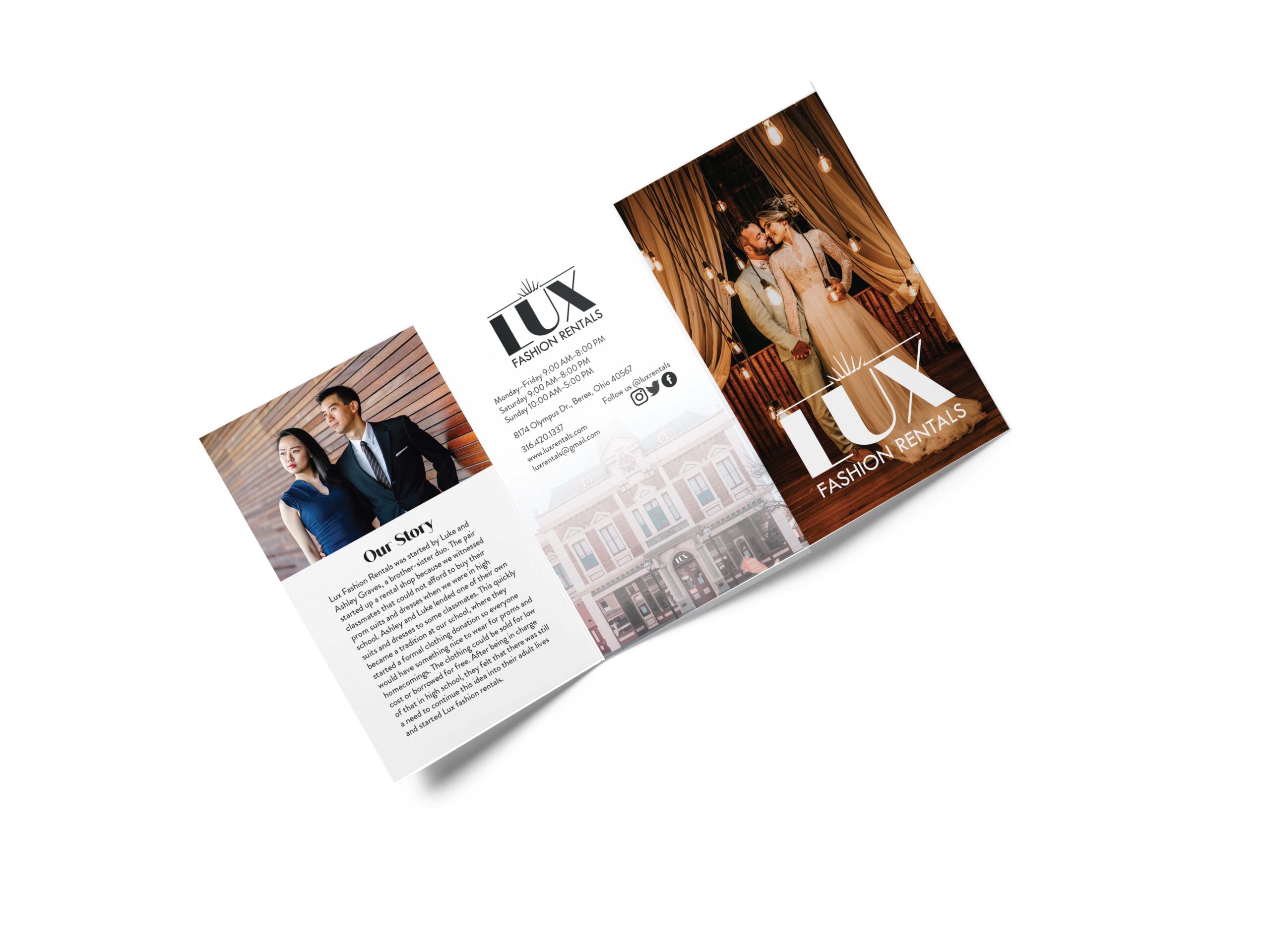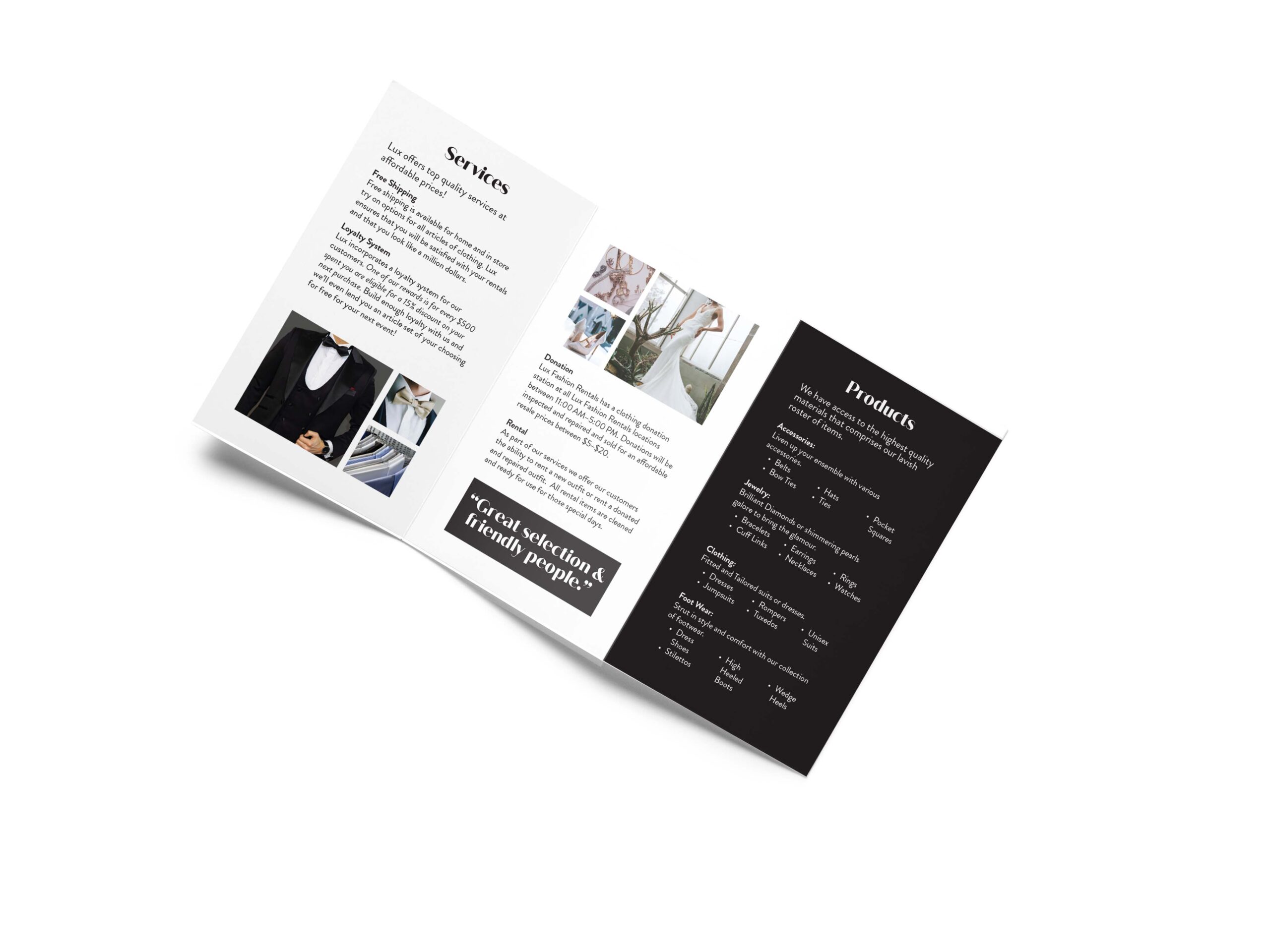 This project required me to research different types of branding options, logo styles, and brochure layout to be able to efficiently create the logo, branding, and brochure for LUX Fashion Rentals. My inspiration, research, personas, and thumbnails are below.