Community Management: University Alumni
This project entailed creating a Facebook group for university alumni and the BW community. It also entailed creating Facebook posts for that group to promote the nice things that are happening every day on BW's campus. The goal is to grow the group and to encourage other people within the group to start posting their own content.

For this project, I created 24 different posts for a Facebook Group for Baldwin Wallace University, Official Baldwin Wallace University Community. These posts were meant to give a perspective of a current BW student. My team wanted to feature cool things that BW offers on campus to help inform current students, connect with alumni, and help incoming freshmen get an idea of what it is like to go to Baldwin Wallace University.
Baldwin Wallace University is a liberal arts-based college offering bachelor's and master's degrees, certificates, and professional education programs. It is a private university in Berea, Ohio, and was founded in 1845.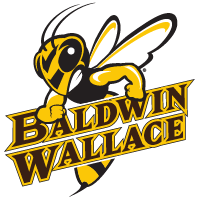 On this project, I served as a student content creator, creating 24 different posts to help engage people within the group. The posts that I created on Facebook were usually polls, questions, and posts with pictures of BW's campus. I chose to create posts in that format because our goal was to boost engagement and grow the group's size.
I also helped manage the Facebook group, by accepting requests to join, recording the request questions and answers, answering questions asked in the group, and monitoring the group. However, I also worked with a team of five: supervisor, client, two other student content creators, and myself.
For my process, I would create content in a social media planner. Then with these ideas, I would go on campus and take pictures that I needed for posting. Once all my posts were created for the week, I would meet with my team and discuss them. When my posts got approved, I would schedule those posts in a content calendar and in the Facebook group.
Click the arrows above to see screenshots of my process.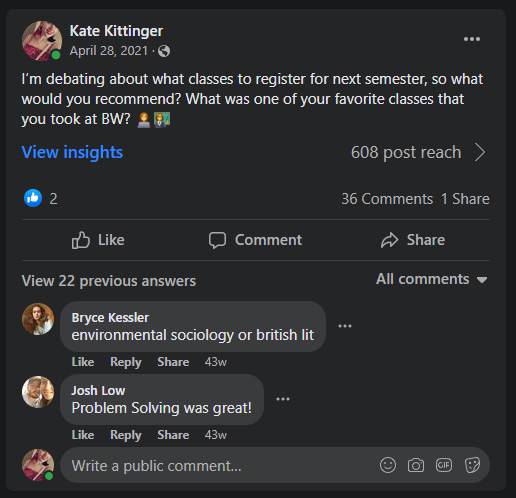 Question post example with high reach and engagement.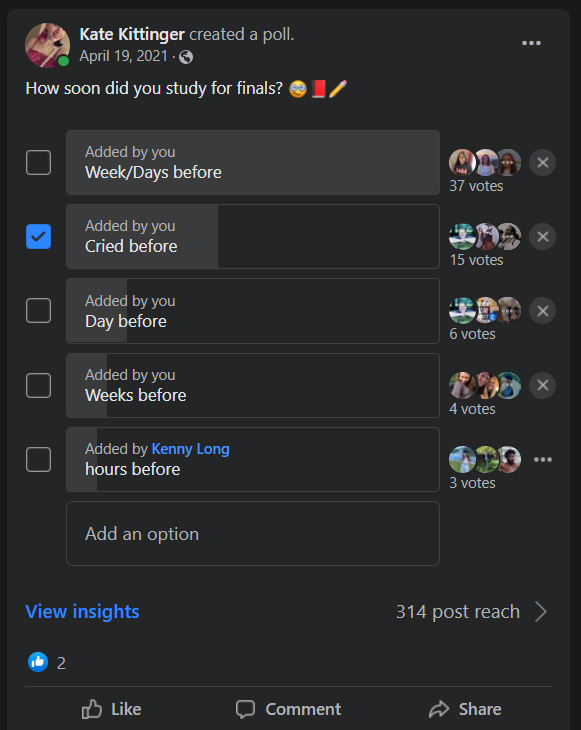 Poll post example with a good response rate.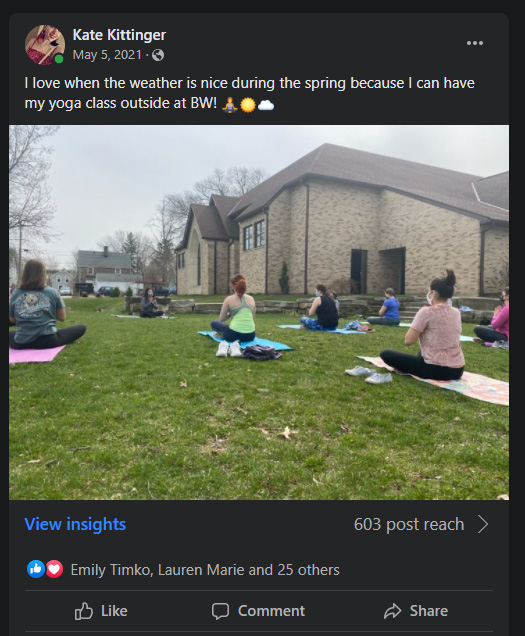 Picture post example with high reach.
My team and I did great work creating the Facebook group and helping create posts to encourage engagement. Within 2 months the group went from 0 group members to over 1500 members. Most of our posts got good engagement and reach because we focused on creating content that people would interact with like questions and polls. That technique proved to be a success because a lot of people started posting content on their own! Now the group is running well on its own and is continuing to grow!